Ansmann Desktop Battery Chargers
Ansmann Powerline 4 Light
Entry level Professional Charger for 1-4 ~ AAA / AA rechargeable batteries AND/OR a USB device (e.g.smartphone) with digital LCD display.
· Suitable for NiMH/NiCd rechargeable batteries
· USB charging socket included (output: 5V / 1A)
· Illuminated LCD indication
· Individual cell supervision
· Multiple over charging protection
· Automatic cut-off (-dV)
· Trickle charge
· Alkaline and faulty cell detection
· Reverse polarity protection
· For worldwide use (100V-240V) or for use in-car (12V)
· Dimensions: 119mm x 67mm x 31mm
· Weight: 310g
· 3 years warranty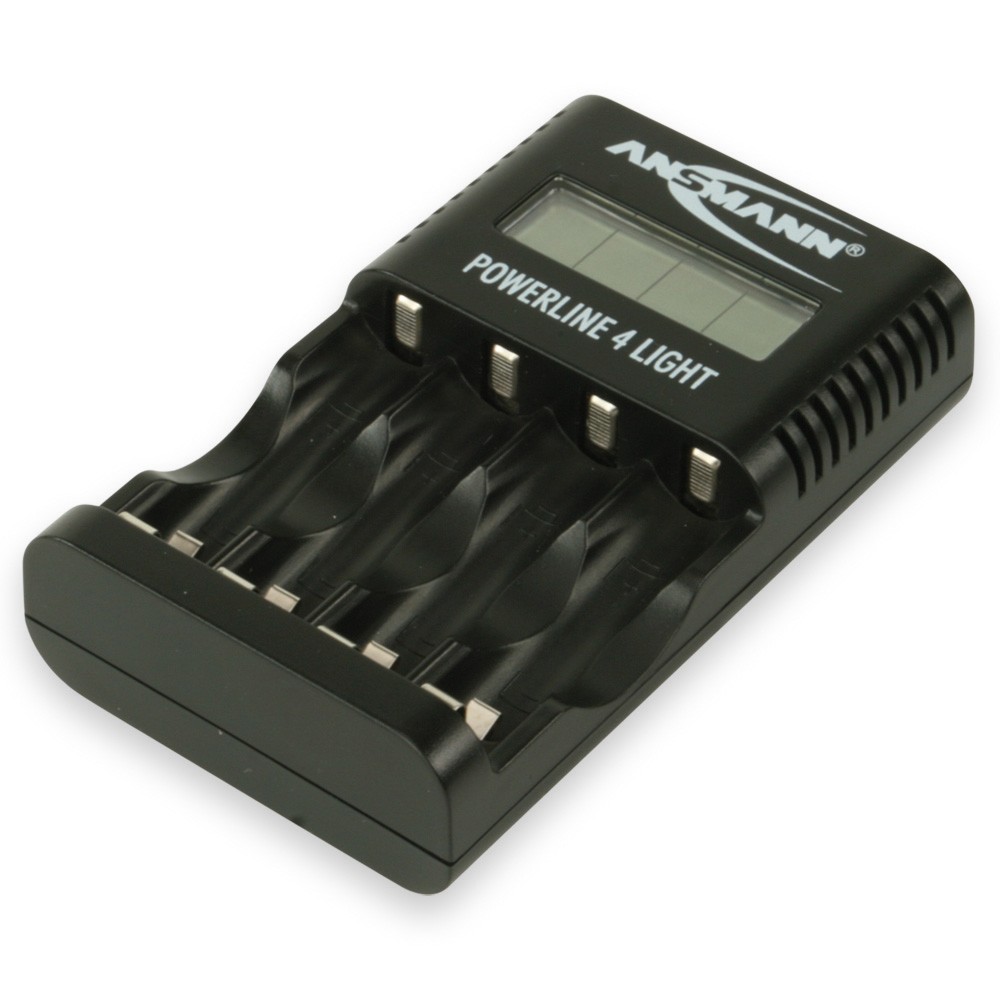 Ansmann 10-Bay 9V Charger
Features include:
Hard, durable plastic casing
Individual, microprocessor-controlled charging. (-) delta V control
5-hour safety timer
75mA per channel
Switch to trickle charge when cell  completely charged
Bad cell detection
Reverse polarity protection
UL approved power supply
Two-year warranty
Ansmann Powerline 2 Plug-in 9V Charger
Intelligent super-fast charger for 9V blocks
Charging the batteries: Charging option for 1-2 9V Block NiCd/NiMH rechargeable batteries.
Automatic shut-off: State of the art microprocessor-controlled charging technology with multiple overcharge protection guarantees optimally charged batteries and a gentle charging process.
Individual monitoring: Each battery is individually monitored during charging, and individually charged to its maximum capacity.
Intelligent charge control
Charging starts automatically after the batteries are inserted. Once a battery is fully charged, the charging process is automatically stopped and switched to trickle charging (buffer charging with current impulses). This feature ensures optimum performance and counteracts the self-discharge of the battery. The battery can thus remain in the device until it is used.
ANSMANN Powerline Series
The microcontroller-monitored charger of Powerline series does not require any control elements and, thanks to the fully automatic control, its handling is clear and easy. The battery level prior to charging is irrelevant. The charger is suitable for all rechargeable batteries (NiMH/NiCd).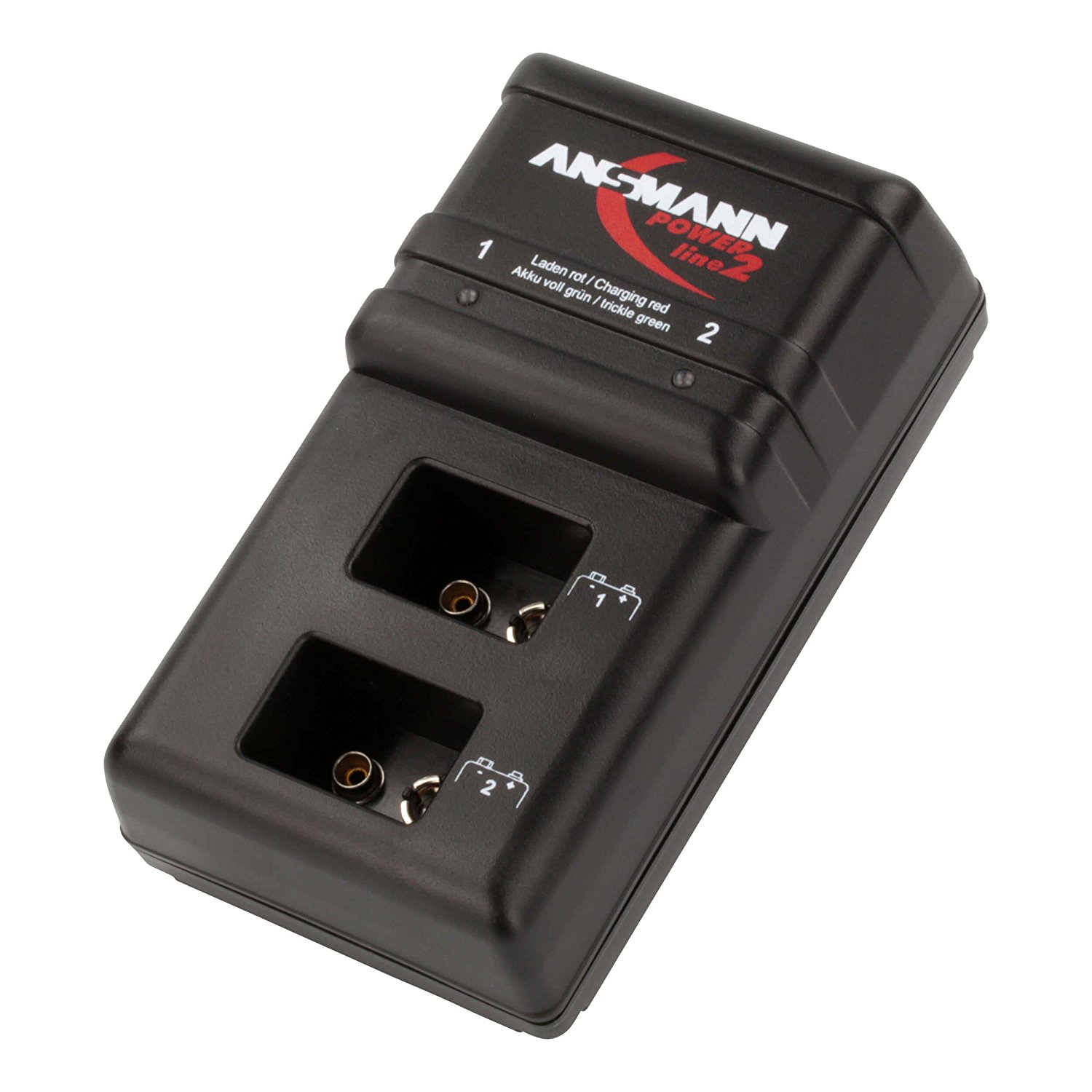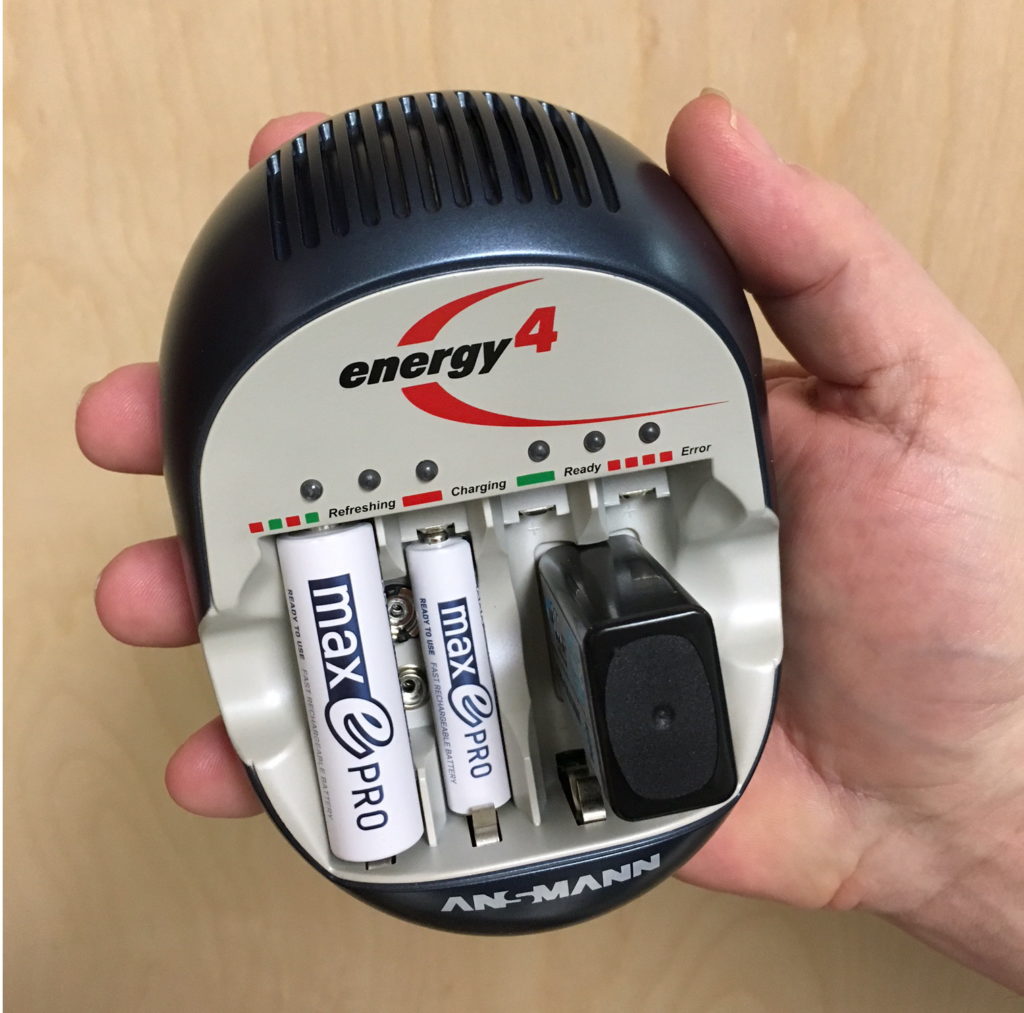 Ansmann Energy 4 Battery Charger
Ultimate Personal Charger For Musicians
The Ansmann Energy 4 Charger incorporates the same features of the Energy 16 and charges, refreshes AA, AAA and 9V.  This is a direct plug-in charger that requires no power cord.
Charge 1-4 AA, AAA and/or 2 9V in any combination.
Handy, compact plug-in all-in-one charger for pro-audio applications
Refresh function
Trickle Charge
Cell checker
Easy to understand LED's
Include adaptor plugs for worldwide use
3 year warranty
Energy 16 Plus,  Part # 1001-0004-US
PL 6+2,  Part # 1001-0044-US
Powerline 8, Part # 1001-0006-US
Powerline 4 Pro, Part # 1001-0005-US
Powerline 4 Light. Part # 1001-0011-US
10 Bay 9V Charger, Part # 960-00096
Powerline 2 - AVAILABLE SEPT 2017
Energy 4, Part # 5C07092
Download Our Pro-Audio Catalog
Just enter your email in the form below to instantly get access to complete pro-audio catalog

We value your privacy and would never spam you
Recent Posts From
Our Blog